Best Air Purifier for Home Gym: An In-Depth Comparison (Updated 2023)
As fitness trends continue to grow, so does the popularity of home gyms. A home gym is a great way for people to stay in shape and exercise in the comfort of their own homes, free from busy gyms and their high membership prices.
But with a home gym comes potential air quality issues that can make exercising uncomfortable and even unhealthy. But never fear, with our Best Air Purifier for Home Gym comparison below, you feel confident that when you are breathing heavily from that killer workout, you are filling your lungs with clean, healthy air!
#1 My Top Fitness Recommendation – Best Overall – Rating 5/5
AirOasis IonicAir Purifier
The IonicAir™ purifier is an advanced air filtration system that utilizes two types of ionization to break down contaminants on a molecular level and UV light to eradicate germs and other biological contaminants in the air. The Bi-Polar(R) Ionization technology works by emitting positive and negative ions, which actively seek out and destroy pollutants, as well as cause floating particles such as pollen and mold spores to clump together and drop from the air.
Advanced Hydrated Photocatalytic Oxidation (AHPCO™) creates long-lasting ions with the help of UV light, helping to clean and freshen the air while also reducing surface-born mold, mycotoxins, bacteria, and viruses by up to 99%. Ultraviolet (UV) Light also helps to sterilize the air by breaking down the DNA of germs that pass through it. This UV Light is safely contained within the product itself in order to ensure safety when using it.
What makes this product so special is that it does not have any filters that need replacing regularly as some other products do; instead, it uses ions to break down contaminants at a molecular level for an effective cleaning experience without any extra hassle.
Furthermore, since all of these technologies work together harmoniously, you can be sure that your home is being protected against all possible airborne or surface contaminants at all times – giving you peace of mind every single day. And because of its discreet size and sleek design, you won't even notice it's there!
Pros
No filters to replace. This air purifier works by ionizing the home, and the AHPCO® cell only needs to be replaced every two years.
Uses UV light to clean the air and surrounding surfaces.
Removes odors as well as particles and pollutants.
CONS
Coverage is a little lower, coming in at 600 square feet.
A bit on the expensive side.
Stands 15 inches tall, which makes it bulkier than some other options.
#2 – The Runner Up – Best 2 in 1 System – Rating 4.5/5
BONECO Air Washer 2-in-1 Evaporative Humidifier and Air Cleaner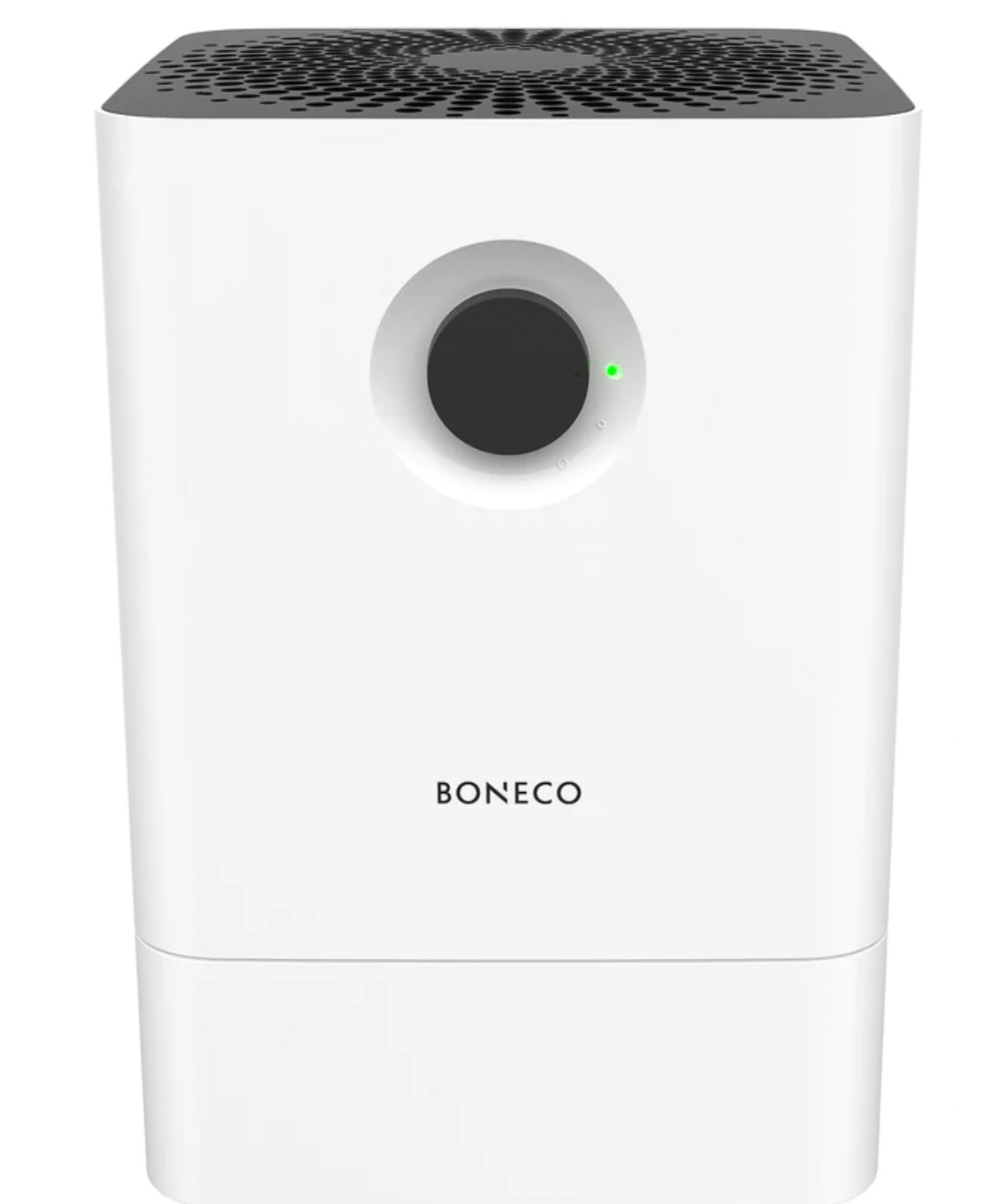 The Air Washer system provides a unique, dual-function humidity and air-cleaning solution that is incredibly efficient. It uses a 3D evaporator mat that turns in the water, which adds moisture to the air and acts as a natural filter that removes dust and pollen particles, as well as odors from the atmosphere.
The system is designed with a self-regulating evaporation principle, ensuring the correct humidity levels are maintained in any given space – it simply draws the amount of moisture it needs at any given moment.
This makes the Air Washer suitable for use all year round and especially beneficial for those with allergies, who can benefit from its natural cleaning process without having to resort to other additives or chemicals.
The Air Washer also offers an environmentally friendly option when compared to traditional humidifiers since it requires filters – just add water to get started! Additionally, this system not only improves the quality of air but also reduces energy costs by decreasing the need for air conditioning in hot climates.
Furthermore, it helps protect furniture and wood floors from dryness by regulating humidity levels in your home.
All these benefits make the Air Washer an ideal choice for anyone looking for both humidification and air washing solutions in one convenient package.
Pros
Sharp-looking air purifier. With the sleek white and black design, it's not going to be an eye-sore in your room.
It's a humidifier and air cleaner that can help reduce static and be beneficial if someone in your family is suffering from a cough or congestion.
No filter to replace it as it uses water to clean the air.
CONS
Lower coverage at only 550 square feet.
Higher Priced
#3 – Runner Up – Best Value – Rating 4.3 / 5
Simpure HP9 Cold Catalyst Air Purifier for Big Large Rooms | Anti-Formaldehyde HEPA Filter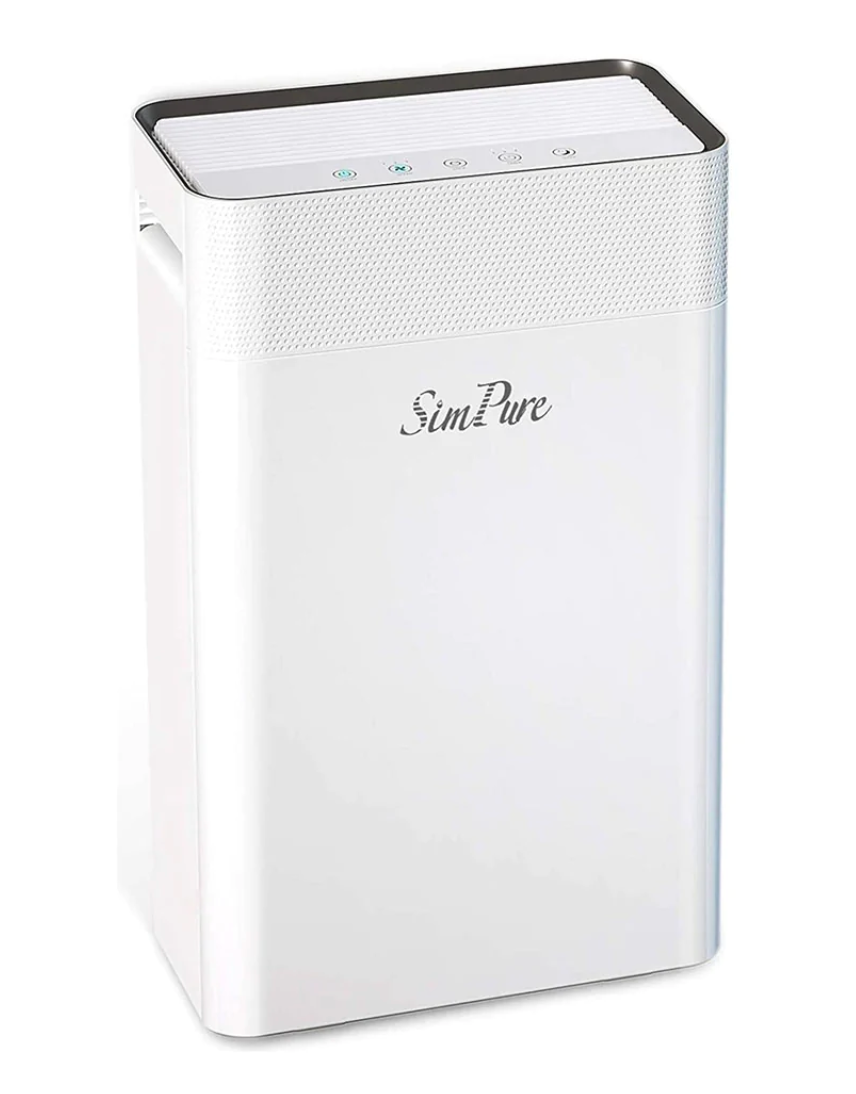 The HP9 cold catalyst filter air purifier is an advanced air filtration system designed to eliminate a variety of pollutants, allergens, and other microscopic particles. This powerful filter utilizes four separate filters—a pre-filter, a true HEPA filter, an activated carbon filter, and a cold catalyst filter—to reduce contaminants as small as 0.3 microns in the air. These air impurities can include pollen, pet hair, dander, smoke from cigarettes, odors from pets or cooking, and formaldehyde from furniture or cleaning supplies.
With a CADR rating of 120 CFM (203 m³/h), this powerful device efficiently cleans an area up to 225sq ft. in just 15 minutes, 450sq ft. in 30 minutes, and 900sq ft. in one hour, making it perfect for living areas such as bedrooms, kitchens, and offices that need better air quality but don't have the space for large equipment. The machine also works quietly with noise levels as low as 25dB in sleep mode, ensuring minimal disruption while studying or sleeping—especially important when used in nurseries or bedrooms of young children.
Its unique design features an air intake at the front and an outlet at the top, allowing 360°air circulation without taking up extra space; ideal for those looking to save floor space but get optimal results from their filtration system. In short: the HP9 cold catalyst filter air purifier is an ideal solution for anyone who needs cleaner air against dust mites and formaldehyde particles without sacrificing their living space or comfort level.
Pros
Great coverage at 900 square feet.
Offers an "Ultra Quiet Sleep Mode" to keep the noise level down.
Also includes an anti-formaldehyde filter for additional protection.
CONS
Has a filter that will need to be replaced regularly. Replacement filters are $39.99 each. This definitely affects the lifetime cost of this product.
While it's compact, it definitely does not have an aesthetically pleasing design. You may want to position this so that it is out of your line of sight.
Not many reviews are listed on the website, so if you like to see what type of feedback is out there for a particular product before you invest in it, this may not be the air purifier for you.
#4 – Runner Up – Best Budget Purifier
Aluratek HEPA H13 with PM2.5 Monitor Air Purifier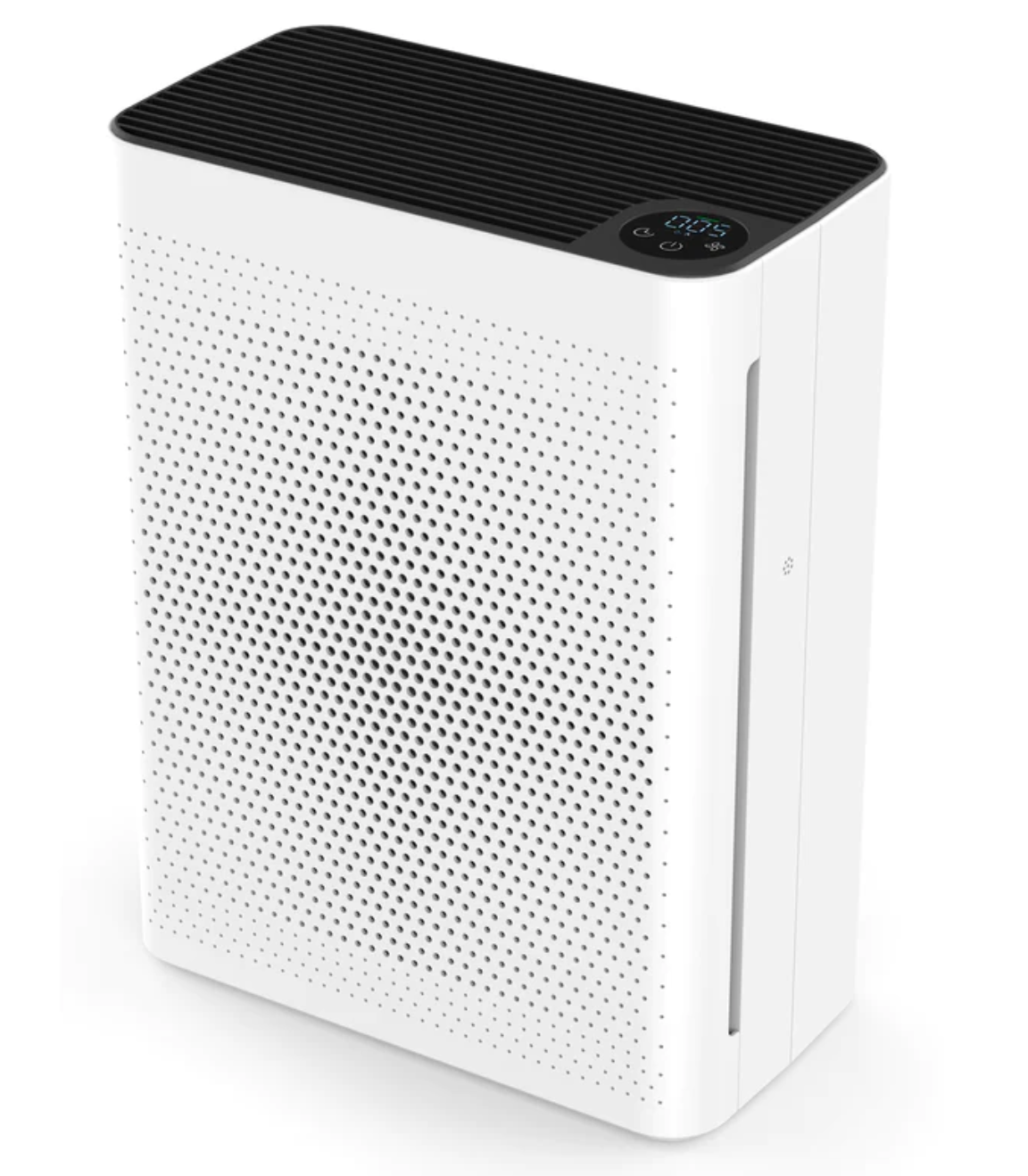 Aluratek's HEPA H13 with PM2.5 Monitor Air Purifier is a high-performance, quiet air purifier designed to efficiently remove 99.7% of dust, allergens, smoke, pet dander, and odors from mid-size rooms. This device features an advanced 3-layer True H13 HEPA Filter and is operated via a conveniently located LCD touchscreen display. The AMAP01F also has 4 modes for users to choose from, including auto (which will automatically adjust fan speed depending on the air quality surrounding the unit), low, medium, or high fixed fan speeds.
This air purifier offers a highly effective way of cleansing and freshening the air in any room without taking up too much space or causing excessive noise pollution. It quickly and thoroughly traps particles as small as 0.3 microns in size – this includes pet dander, mold spores, and pollen – so families with asthma and allergies can relax knowing their home is safe from harmful airborne contaminants. The replaceable filter also helps to save money and reduces waste, as it can be used multiple times before needing replacement.
The installation process for this air purifier is simple; just plug it into any wall outlet and follow the easy steps outlined in the user manual. Furthermore, no matter how often you switch between its various settings and fan speeds, this device will always remain silent despite its power output – making it ideal for bedrooms or offices that need uninterrupted peace and quiet while still reaping all the health benefits of cleaner air in their environment.
Pros
This purifier is very unassuming and would fit into just about any room without sticking out or detracting from your preferred aesthetic.
Works fast – freshens indoor air quality in just 15 minutes.
LED monitor adjusts color based on the surrounding air's quality, so you know where you're starting and how quickly (and effectively) your purifier is working.
Cons
Touch screen control is one additional feature that can malfunction and cause problems over time.
Only good for small rooms as it maxes out at 260 square feet.
Uses a HEPA filter, which means it will need to be replaced and will add to the annual cost of running this air purifier.
#5 – Runner Up Best Premium Option
AirHealth SKYE – Portable Air Purifier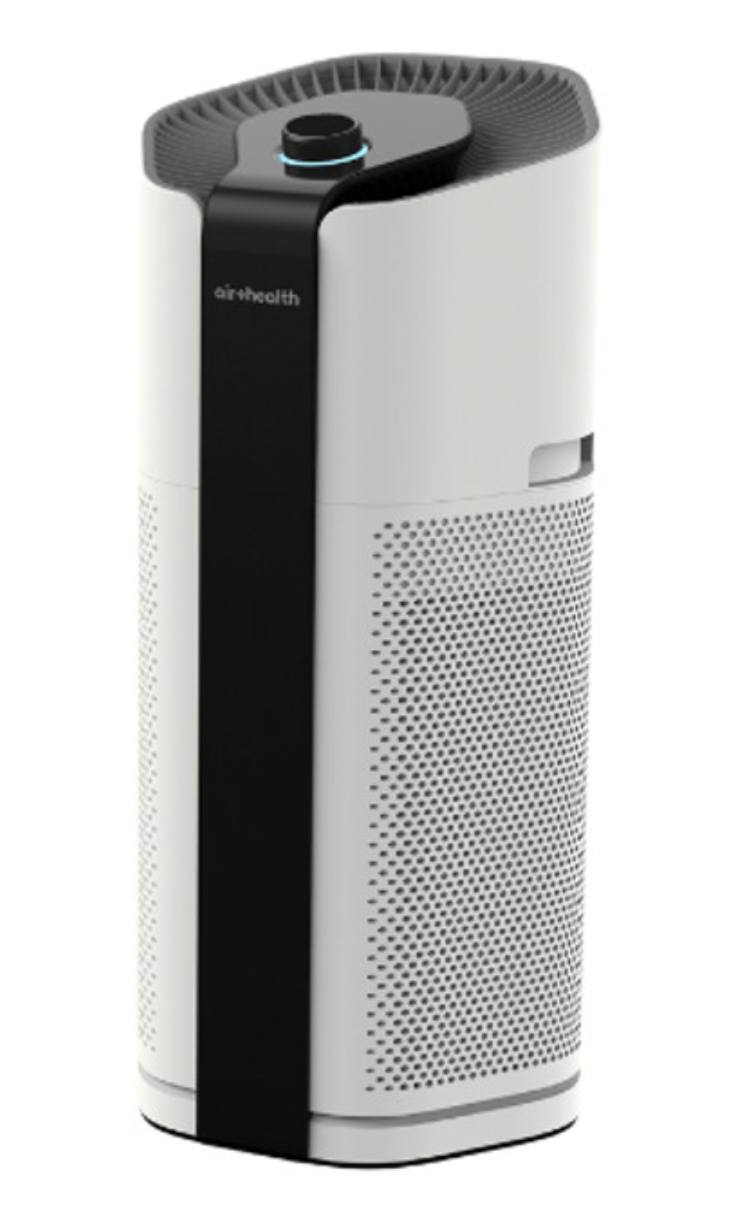 The Skye portable air purifier is more than just a simple filter and fan. Combining modern technology with an innovative design, SKYE is able to efficiently remove pollutants from the air, including both what can be seen and what cannot. A five-stage process works together to collect dust, mold spores, odors, pollen allergens, bacteria, germs, viruses, smoke, pet dander, fungi, and volatile organic compounds (VOCs). Not only will your home smell cleaner and fresher with SKYE in it, but you'll also benefit from its smart features designed to automatically clean the air.
The adjustable auto mode feature allows you to configure how frequently the purifier cleans the air conveniently via the SKYE app or WiFi connection. Additionally, all of these features are incredibly energy efficient, so you won't have to worry about huge electric bills. Its advanced filtration system captures 99% of particles that are 0.3 microns or larger, and three activated carbon filters work together to effectively eliminate unpleasant odors from your living space so you can breathe easy knowing that you're getting fresh and clean air every time.
SKYE's germicidal technology also adds another layer of protection for you and your family as its ultraviolet bulbs disinfect airborne particles quickly and effectively, killing bacteria and viruses on contact. This cutting-edge technology helps reduce allergy symptoms such as sneezing or coughing by eliminating allergens from the air while keeping your home safe from harmful pollutants. Completely adjustable depending on your needs, this small yet powerful device ensures that you get the cleanest air possible no matter where you are!
Pros
Offers coverage up to 1600 square feet!
Wifi-Enabled with Smart Technology for improved user experience.
This air purifier actively monitors the quality of your home's air and adjusts based on changes in the air.
CONS
The priciest on our list
Includes two components that will need to be replaced at regular intervals. The filter will need to be replaced every 6 months ($79.95 each), and the lamp will need to be replaced every 12 months ($29.95 each). This dramatically increases the already expensive cost.
This air purifier is "portable" but weighs 30 lbs! That's a lot of weight to have to lug around with you on trips.
Why Should You Look Into Air Purifiers?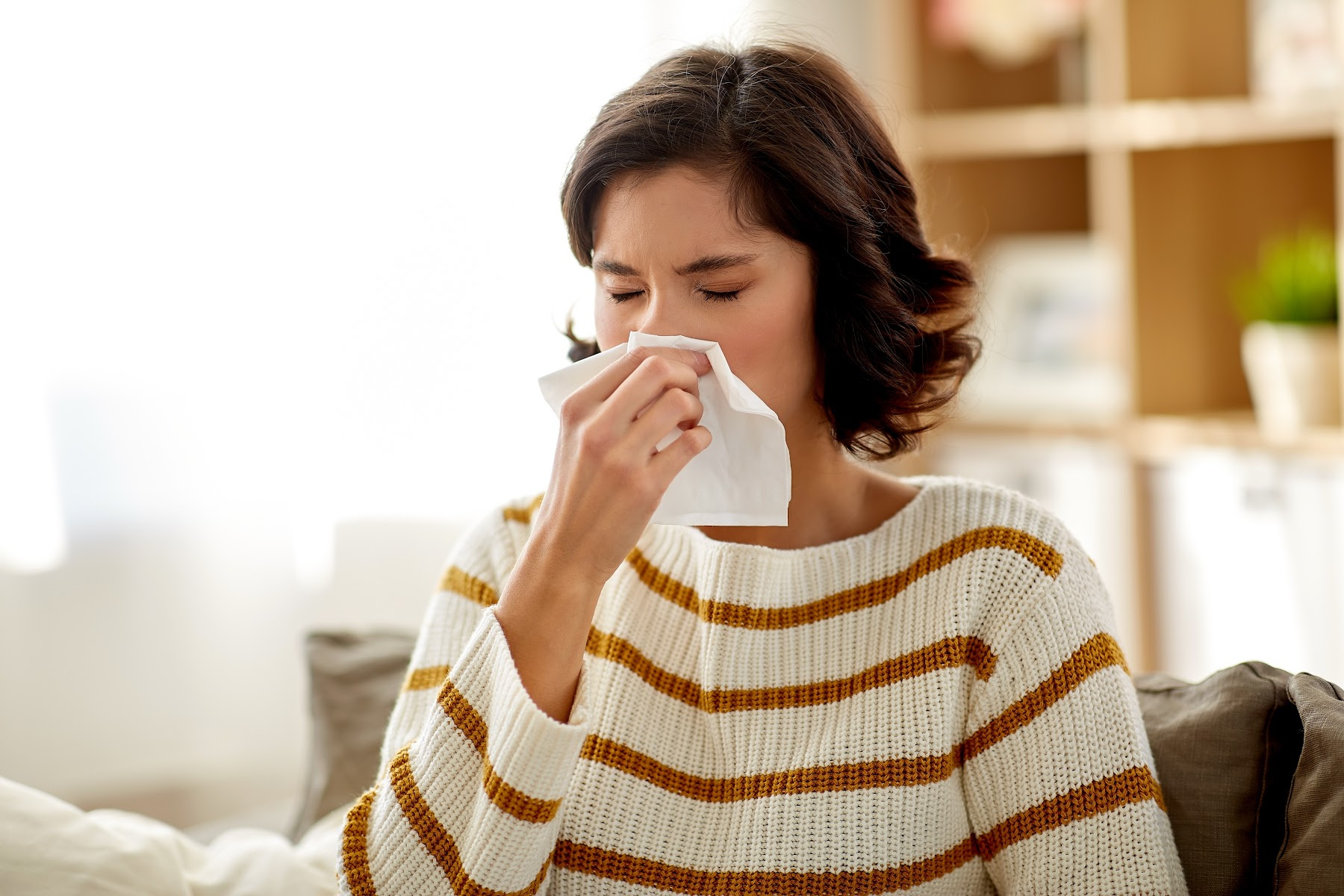 An air purifier can help improve the air in your home gym by removing dust, pollen, pet dander, mold spores, and other airborne particles from the air. This helps create a clean environment that is more comfortable for working out in. The best air purifiers also help remove household odors such as smoke, cooking smells, and pet odors that can make exercising unpleasant.
Air purifiers also provide health benefits when used in conjunction with a home gym. The filters on most models (such as the HEPA filter) capture airborne particles that are smaller than what you can see with the naked eye – as small as 0.3 microns – which is especially important if you or someone else in your household has asthma or allergies.
In addition, many air purifiers are equipped with advanced features such as HEPA filters or carbon filters that capture harmful gases like nitrogen dioxide or ozone from the air, which may be released from certain equipment or clothing during workouts.
Having an air purifier with a HEPA filter running while you work out can help reduce the risk of developing respiratory illnesses due to poor indoor air – common problems experienced after strenuous workouts when exercising indoors without proper ventilation or filtration systems installed. An air purifier helps reduce this risk by continuously filtering out any air pollutants that may have been released into your home during a workout session while providing fresh, clean air to breathe in while you exercise.
Overall, investing in an air purifier for your home gym is a wise decision if you want to ensure good indoor air quality while getting fit at the same time– not only making it easier to work out but also healthier too! With so many available models offering different features and price points, there's sure to be one perfect for your needs and budget!
Why Do You Need an Air Purifier for Your Home Gym with a HEPA Filter?
There are three main reasons to get an air purifier for your home gym. The first is odor elimination, as no one wants to work out in a smelly place. Secondly is removing dust and other air impurities, so each breath is of clean and healthy air. The last is allergy control, as you are already generating histamine when exercising, and seasonal and long-term allergies could cause unnecessary suffering.
Odor Elimination
Working out in your home gym will cause the smell of sweat to enter the air. If you do not clean the air before, during, and after your workout, the musty, sour smell that develops will linger. A home gym air purifier does make your room smell better. You don't want the smell of your workout traveling throughout your home or irritating your next workout.
Remove Dust and Other Air Impurities
Floating airborne particles and other air impurities can irritate your eyes and your throat as you work out. Having air thick with particles will stop your workout from being as successful as you would want it to be. It will also keep your airways open as you breathe harder during your workouts.
Allergy Control
Unfortunately, a lot of dust, pollen, and other allergens are in our air every day. Having an air purifier filter can remove them while you work out. You will be free from allergen irritations and be able to keep working out to the best of your abilities. You will also stay healthier while you work out with an air purifier helping you to open your lungs up.
What Should You Look for in an Air Purifier?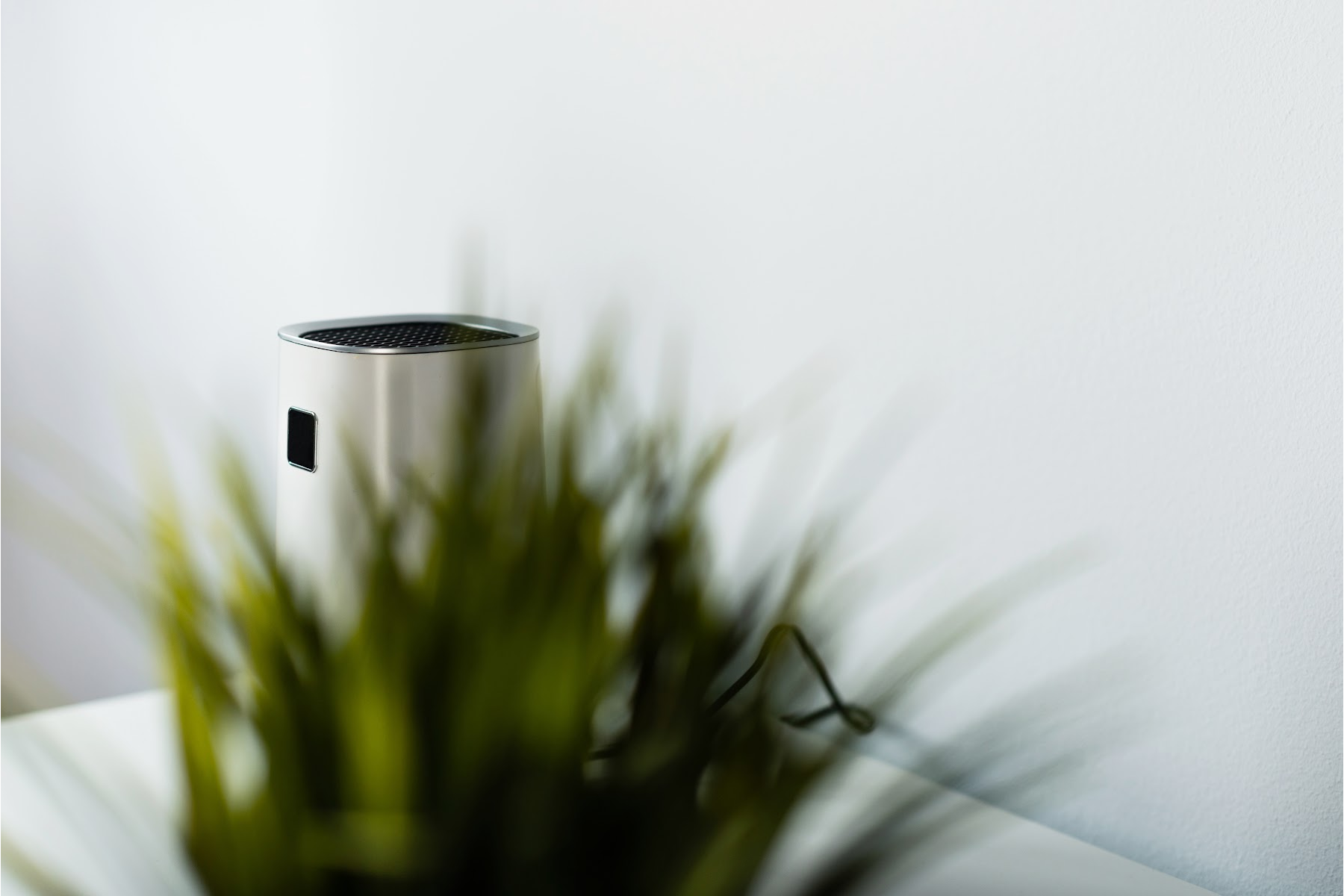 An air purifier is an important appliance for any home, as it helps to remove airborne particles and pollutants from the air and improve the air quality. When considering a new air purifier, there are several key factors to consider that will ensure you get the most out of your purchase.
First, you should look at the type of filtration system used in the purifier. Different filters can capture different types of particles, such as pet dander, dust mites, pollens, smoke particles, and other airborne contaminants. Most purifiers use a combination of filters, such as pre-filters and a HEPA filter (High-Efficiency Particulate Air), to remove larger particles like dust and debris first before capturing smaller ones like smoke or chemical fumes. Additionally, it's important to check the filter specifications on your model to make sure they meet minimum standards for efficiency and durability.
Second, consider the size of the unit. Air purifiers come in a range of sizes and capacities, so it's important to select one that best fits your needs. Generally speaking, larger units cover more ground and last longer than smaller models but take up more space.
It's also important to note that some air purifier units may be too large for some spaces or inadequate for others – for instance, if you have an open floor plan with high ceilings, then you may need a larger air purifier than someone who lives in a studio apartment with low ceilings.
Thirdly, look at how often you need to change the filter in order to maintain optimal performance. There are two main types of air purifier filter systems: disposable or permanent lifetime filters. Disposable filters need to be replaced every few months or according to manufacturer instructions, while permanent lifetime filters can last significantly longer (upwards of 10 years). Depending on your budget and lifestyle preferences, it's important to select an air purifier that offers replacement intervals that work best with your lifestyle. (If you don't want to have to buy replacement filters every month or every other month, search for one that will last a bit longer.)
Finally, think about additional features such as automatic sensors, remote control capabilities, or even built-in UV lights, which can further improve air quality by killing bacteria in addition to capturing pollutants. Some models are equipped with Wi-Fi connectivity which allows them to be monitored remotely via smartphone apps; this is especially useful if you have multiple units in different rooms throughout your home or office building, as it allows you to adjust settings without having to manually adjust each unit individually.
Overall, when selecting an air purifier, there are many factors worth considering, from filtration systems and sizes through replacement intervals and additional features like sensors or remote control capabilities – these will help ensure that you get maximum value out of your purchase. Be sure to read reviews online before making a decision so that you can compare different models against one another and make an informed purchase decision that best suits your needs!
What Should You Expect Out of Your Air Purifier?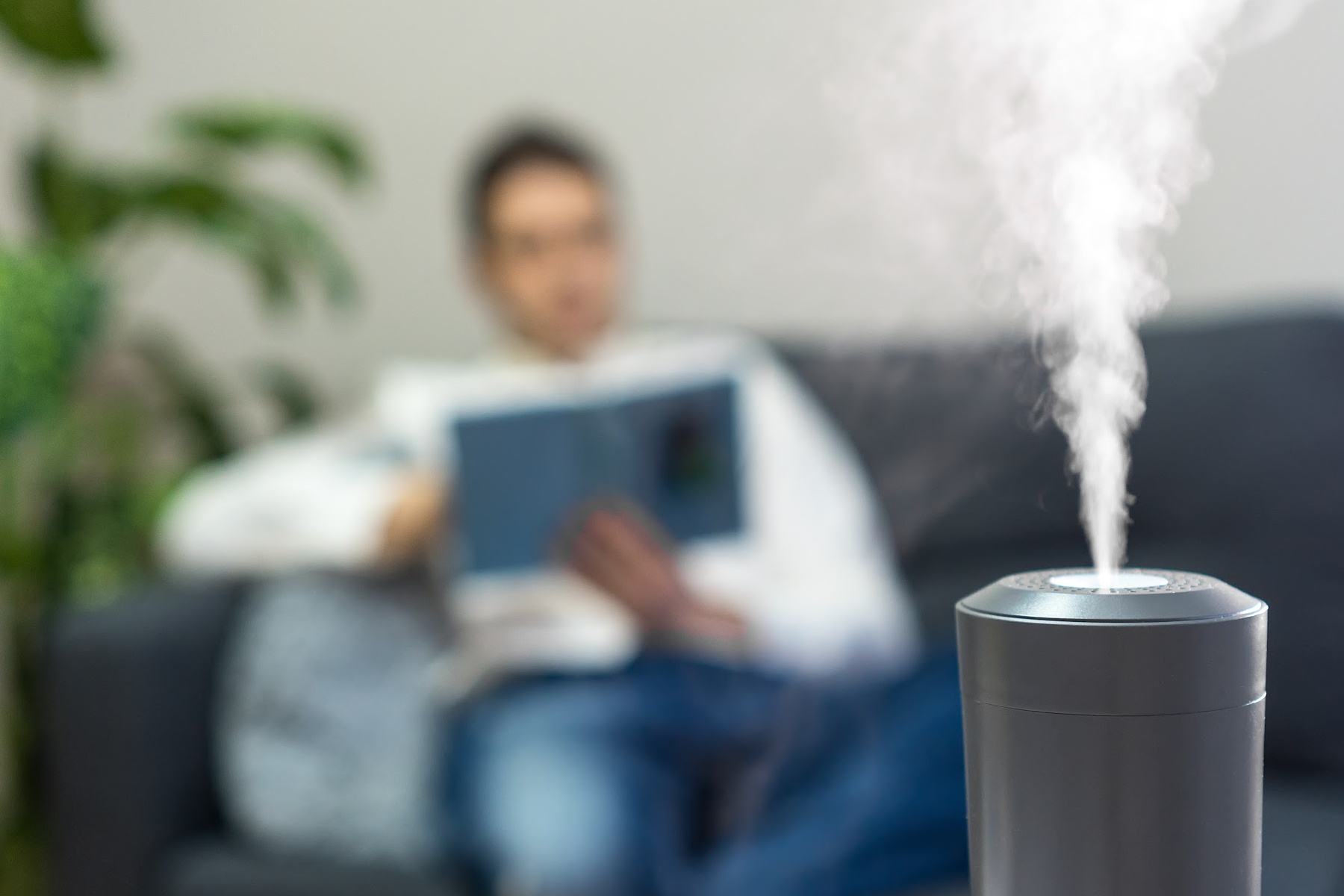 If you have just purchased an air purifier for your home, you may be wondering what kind of results you can expect from it. While the specific results will depend on the type and size of air purifier that you chose to purchase, there are several benefits that all air purifiers offer.
First, air purifiers can improve the quality of your indoor air by reducing airborne pollutants. This includes smoke particles, dust mites, mold spores, and other allergens that may be present in your home. Depending on the type of filter used in your unit, it can also reduce volatile organic compounds (VOCs) such as formaldehyde and benzene. Additionally, some models are capable of removing virus particles from the air. By doing this, an air purifier can help reduce symptoms associated with allergies and asthma.
Second, air purifiers help to maintain humidity levels in your home by passing incoming air through a humidifying filter before releasing it into the room. This helps to keep moisture levels consistent throughout your house, which is important for maintaining good health and comfort levels.
Finally, an air purifier can help to reduce bad odors in your home caused by pet dander or cooking odors. The type of filter used in your unit will determine how effective this feature is at eliminating unpleasant smells from your living space. Some higher-end models come equipped with charcoal filters which are great at absorbing odor molecules from the air that passes through them.
When choosing an air purifier for your home, it's important to consider what features you're looking for and make sure that the model you buy meets those needs as well as fits within your budget. Look for a unit that has a HEPA filter or activated carbon filter, as these types are particularly good at removing pollutants from the air and often come with additional features designed to eliminate odors or maintain humidity levels within a room.
Additionally, make sure that the unit is correctly sized for your living space in order to maximize its efficiency at cleaning the indoor atmosphere of harmful particles and gases.
Overall, if set up properly and maintained according to manufacturer guidelines, then an appropriately sized air purifier should provide measurable improvements in breathability and comfort level within any given environment within just a few weeks' time frame, depending on how contaminated the pre-existing indoor atmosphere was before the installation took place.
Home Gym Air Filter Types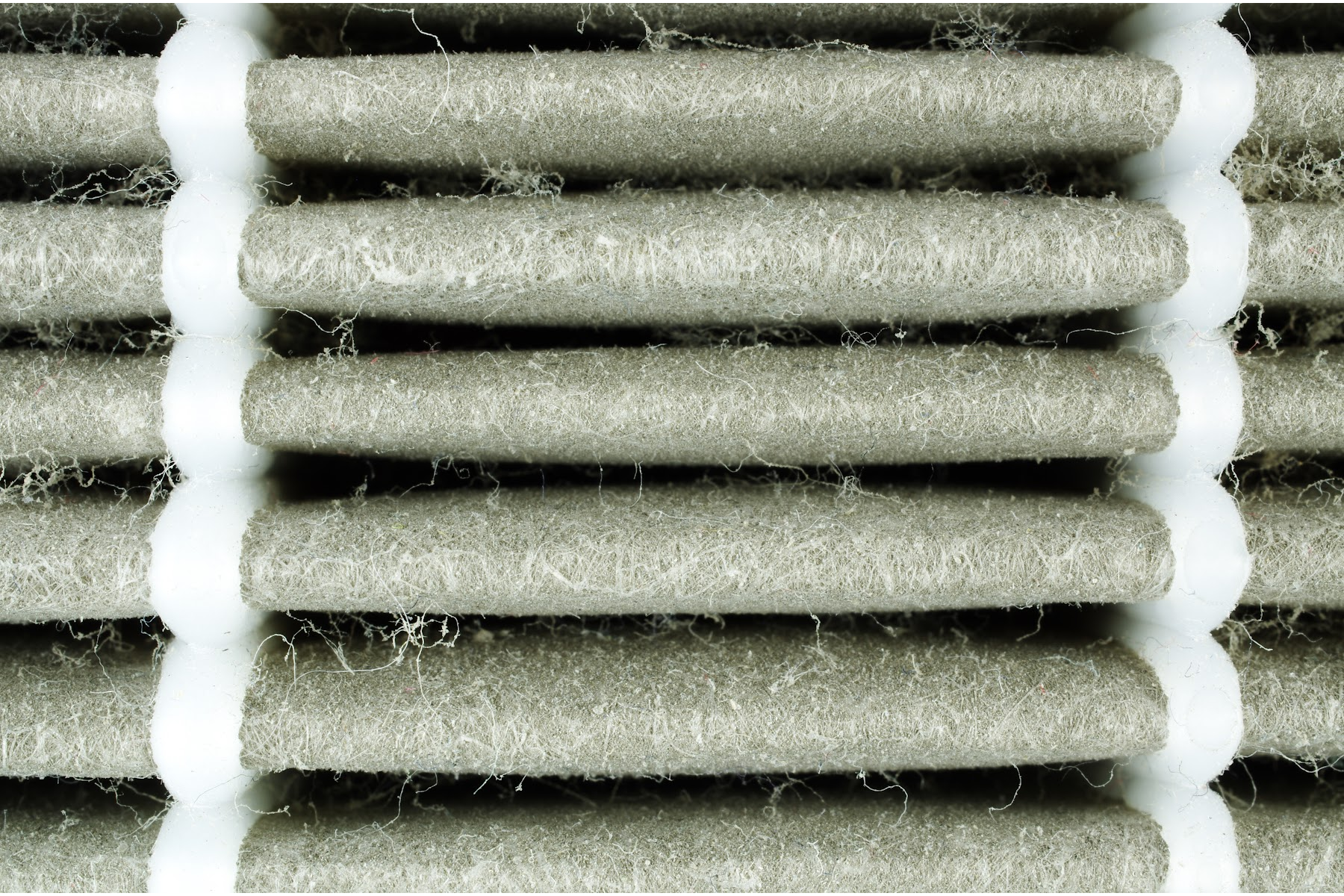 Not all air purifiers are equal, and the one you choose should reflect the best you can buy for your at-home gym. You will want one that has many of the following features.
HEPA Filtration
A True HEPA filter is one of the best ways to filter air when you want to remove small particles from the air, allergens, smells, and anything else that might interfere with your workout. The HEPA filtration system can remove almost everything in the air of your at-home gym with 0.1 microns or smaller in size. The at-home gym air filter lasts around a year if you use it regularly, but other brands and filter types will last up to five years.
Carbon or Charcoal Air Filter
Having a charcoal/ carbon air filter helps rid your room of odors. Having a charcoal/carbon air filter is something you will want for an at-home gym, as it will eliminate the smells that are associated with a hard workout. The filter will absorb more than just workout smells but also chemicals, pet smells, and smoke.
Ionic Air Purifier/Ionizer
Ionic air purifiers use negatively charged ion particles known as anions to positively charge any air pollutants floating in the air, such as pollen, dust, gas particles, or bacteria. The bonds they form help the particles become heavy. The heavy particles will then settle onto surfaces around your gym and absorb into your air filter. An at-home gym air filter should remove any debris that remains in your gym and will require you to clean them up through old-fashioned dusting and mopping.
Ultraviolet (UV)
Ultraviolet (UV) light filters act to bind to different types of viruses, protozoa, pollen, bacteria, and mildew particles that float in the air. The UV filter works to burn the microbes and alter them to prevent them from being able to reproduce. The inhibited microbes will be unable to cause you to get sick or for them to spread across surfaces that can get sticky with sweat.
Multiple Chemical Sensitivity Filter (MCS Filter)
The Multiple Chemical Sensitivity filter is a filter for people with a lot of allergies or chemical allergies. The filter works to remove anything floating in the air that can make you sneeze or would irritate your eyes or throat. The use of an MCS filter is something your home gym air purifier requires, even if you are not overly sensitive to ant allergens. However, it will keep you breathing strong and prevent you from having to stop your workout.