Looking for the Best Recovery Sandals for Runners?
Recovery footwear has become an important tool for athletes and runners alike who are looking to take their performance to the next level. These sandals are designed with specialized features that help promote faster recovery from intense workouts and long runs.
Let's take a look at our 7 favorites:
The Seven Best Recovery Sandals and Shoes
#1 – OOFOS Unisex OOAHH Sport Flex Sandal | Best Recovery Sandal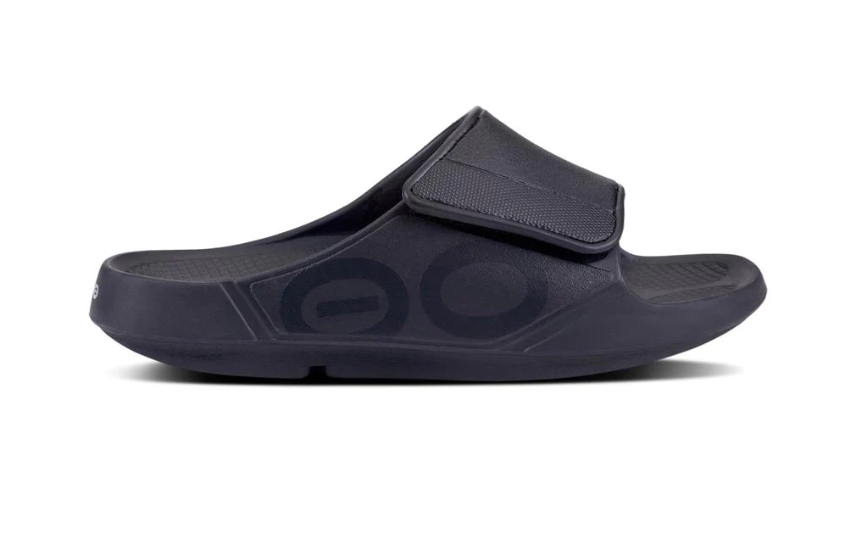 The OOFOS Unisex OOAHH Sport Flex Sandal is one of the best recovery sandals for an active lifestyle. These sandals offer an unbeatable combination of comfort and support, making them ideal for those who enjoy a good workout or just leisurely walks.
With an advanced biomechanical construction, the OOAHH Sport Flex Sandal provides superior cushioning and shock absorption compared to other sandals on the market.
Sandal Specs
The OOfos Sport Flex is a contemporary twist on the classic slide, offering an agile OOfoam strap for superior support and comfort. This advanced footbed design helps reduce strain on joints like the knees, ankles, and other areas of the body by absorbing 37% more impact than traditional footwear.
The adjustable upper strap provides a snug and secure fit while the closed-cell foam material prevents odors from occurring while also being machine washable. For optimal fit when ordering a Sport Flex, it's recommended to go with your regular size if you normally wear whole sizes, or half sizes should size up for best results.
At OOfos, they understand that everyone's feet are different and that no two people have identical needs when it comes to footwear. That's why they've developed their innovative OOfoam technology to help improve shock absorption and joint relief during moments of intense physical activity, making the Sport Flex ideal for athletic endeavors such as running, walking, or playing sports.
Their unique design ensures greater durability compared to traditional slides and allows users to adjust the upper strap for a more customized fit over time.
As an added bonus, consumers can even throw their Sport Flex in the washing machine without worrying about damaging its quality or performance capabilities.
Pros
Adjustability ensures great fit, support, and comfort
Absorbs 37% more impact than other shoes
Machine Washable!!
Cons
One of the more expensive options
No color/style options available besides Matte Black
It definitely prioritizes comfort over pleasing aesthetic – not very stylish
#2 – Skechers Women's Hyper Slide Recovery Sandal | Great Recovery Slides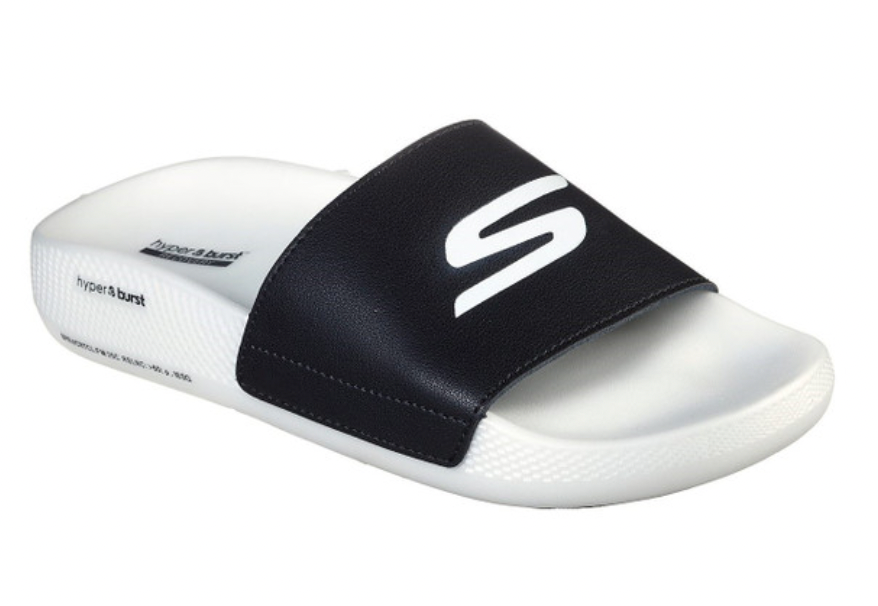 The Skechers Women's Hyper Slide Recovery Sandal is a stylish and comfortable sandal that provides the perfect combination of cushioning, support, and style. With its lightweight construction and easy slip-on design, it is ideal for those looking to wear their shoes all day long without sacrificing comfort or style.
Sandal Specs
The Skechers Hyper Slide sandal is the perfect combination of comfort, support, and style. This sandal is designed to provide maximum comfort through its smooth leather upper, highly responsive and lightweight HYPER BURST™ cushioning midsole, and Goodyear® rubber outsole, which promotes heel-to-toe flexibility.
Crafted with a single-band athletic recovery slide sandal design, this recovery shoe features a contrast-colored S logo on the upper and a soft, smooth lining to cradle your foot. Weighing in at approximately 5.1 ounces per shoe in a women's size 7, the Hyper Slide Sandal provides the ultimate experience in post-run recovery.
The HYPER BURST™ cushioning midsole featured in this sandal was created using an innovative 'Super Critical™' process. This process produces an extremely lightweight yet resilient material for long-wearing durability and responsiveness that you can rely on.
The Goodyear® rubber outsole also adds extra protection, providing superior durability and traction while supporting heel-to-toe movement as you walk or run.
The contoured comfort footbed works together with the other features to create an incredibly comfortable fit that will make you feel like you're walking on air every time you take a step.
The iconic Goodyear® blimp logos are a great reminder of both classic style and traditional craftsmanship that have gone into the production of this exceptional footwear piece.
Pros
Made with optimal comfort and durability in mind
Lightweight – great to wear around the house
Fashionable enough to wear with jeans or athletic pants
Cons
On the more expensive side
Only black and white color combinations are available
No Unisex Option
#3 – Hoka One One Ora Recovery Flip 2 | $54.99 | Best Recovery Flip-Flops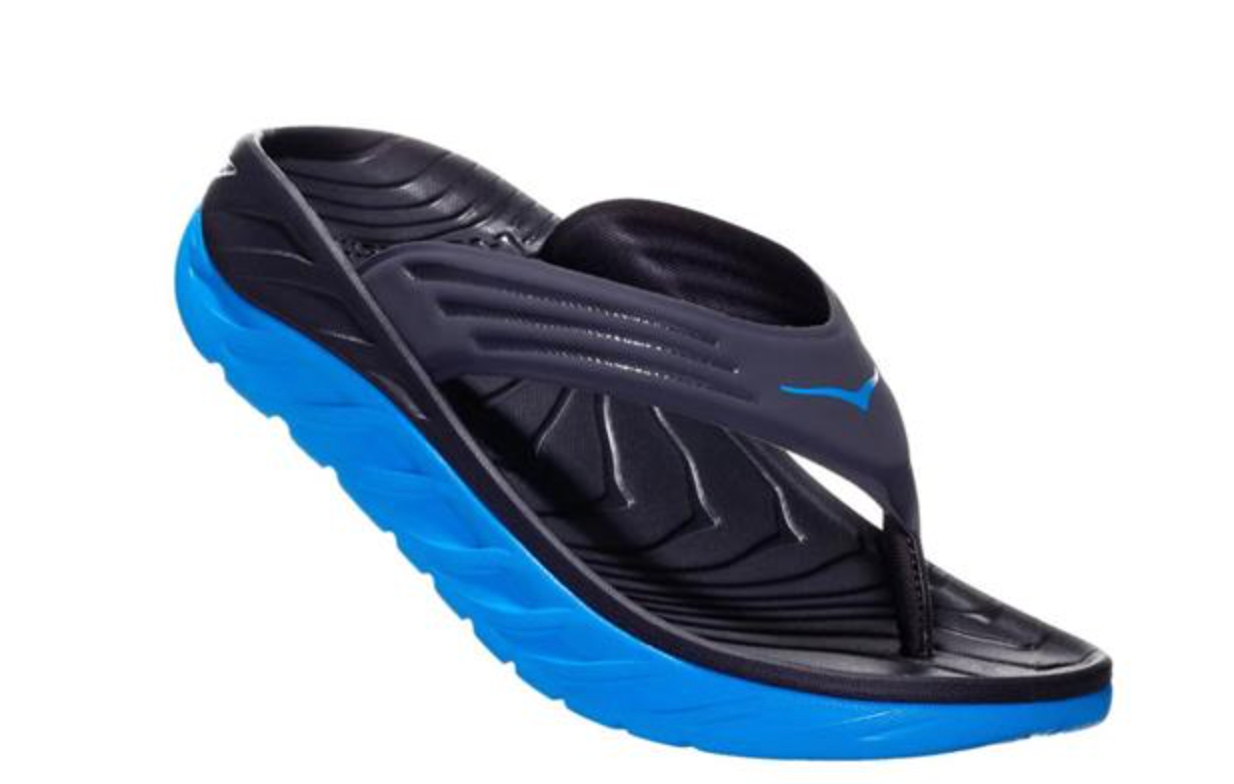 The Hoka One One Ora Recovery Flip 2 is the latest addition to the popular line of athletic shoes and sandals from Hoka. This particular style of recovery flip-flops offers advanced cushioning and comfort, making it ideal for runners, walkers, and anyone who wants a little extra support.
Sandal Specs
HOKA ONE ONE® has revolutionized the recovery shoe with its oversized midsole and Meta-Rocker for extra comfort and support. The toe straps have been improved to provide an anatomically friendly fit, hugging the foot and providing sleek comfort. The unique design of these recovery shoes is perfect for tired feet in need of some TLC.
The top layer EVA adds immediate step-in comfort, along with a jersey textile strap for moisture wicking. With a smooth ride provided by the Early Stage Meta-Rocker, this style of flip flop also delivers durability and stability thanks to its dual-layer construction that incorporates a soft top layer and resilient midsole/outsole.
Strategic groove placement ensures optimal traction while providing maximum comfort.
To ensure that everyone can enjoy these flip-flops, they are available in D-medium width to meet all needs and expectations.
Pros
One of the more affordable or budget-friendly options
Is Moisture-Wicking to help keep your feet dry
Built for ideal comfort and traction
Cons
These recovery shoes are a little bulky and not very pleasing to look at
No color options to match your preferred personal aesthetic
No Unisex option
#4 – OOFOS Unisex OOriginal Sport Thong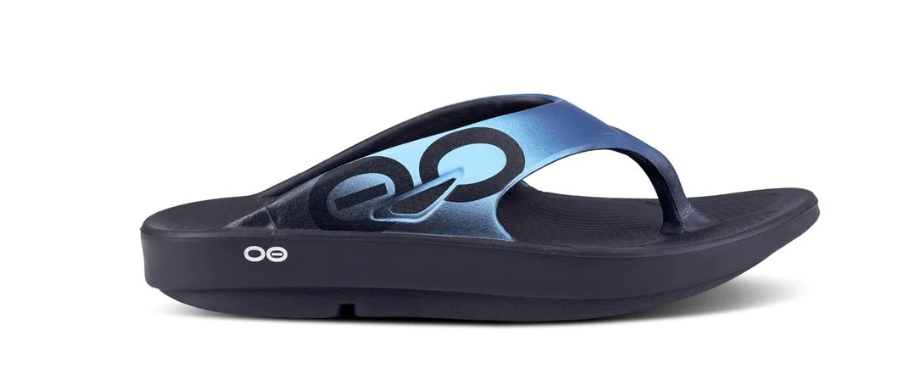 The OOFOS Unisex OOriginal Sport Thong is a revolutionary new set of flip-flops that offers superior comfort and cushioning. Featuring patented OOfoam™ technology, this thong sandal absorbs 37% more shock than traditional footwear foam and provides up to 47% more energy return than standard EVA foam.
This means that you can enjoy superior comfort, support, and cushioning with every step.
Sandal Specs
The OOriginal Sport recovery shoes offer unbeatable comfort and style. With their two-tone upper and bright OO graphics, these sandals ensure you will look your best no matter the occasion. But looks aren't all this footwear has to offer – it features a revolutionary OOfoam footbed designed for maximum shock absorption, superior arch support, and outstanding comfort.
The patented OOfoam technology is 37% more effective at absorbing shock than traditional materials, which reduces strain on feet, knees, and the lower back while still allowing for natural motion.
Plus, its soft toe post prevents chafing, and its moisture-resistant material makes it an ideal choice for showering or going to the beach.
Its durability means the cushioned footbed will last much longer than other materials and is even machine washable should it need a cleaning! All in all, the OOriginal Sport offers unbeatable comfort with unbeatable style – perfect for both men and women looking to make a statement.
Pros
Moisture Resistant and Machine Washable
Several color options to match your preferred style
Designed to cradle your arches
Cons
One of the more expensive options
Designed for comfort, not style
Some may find the thicker sole to be a bit bulky
#5 – Reebok Classic Slides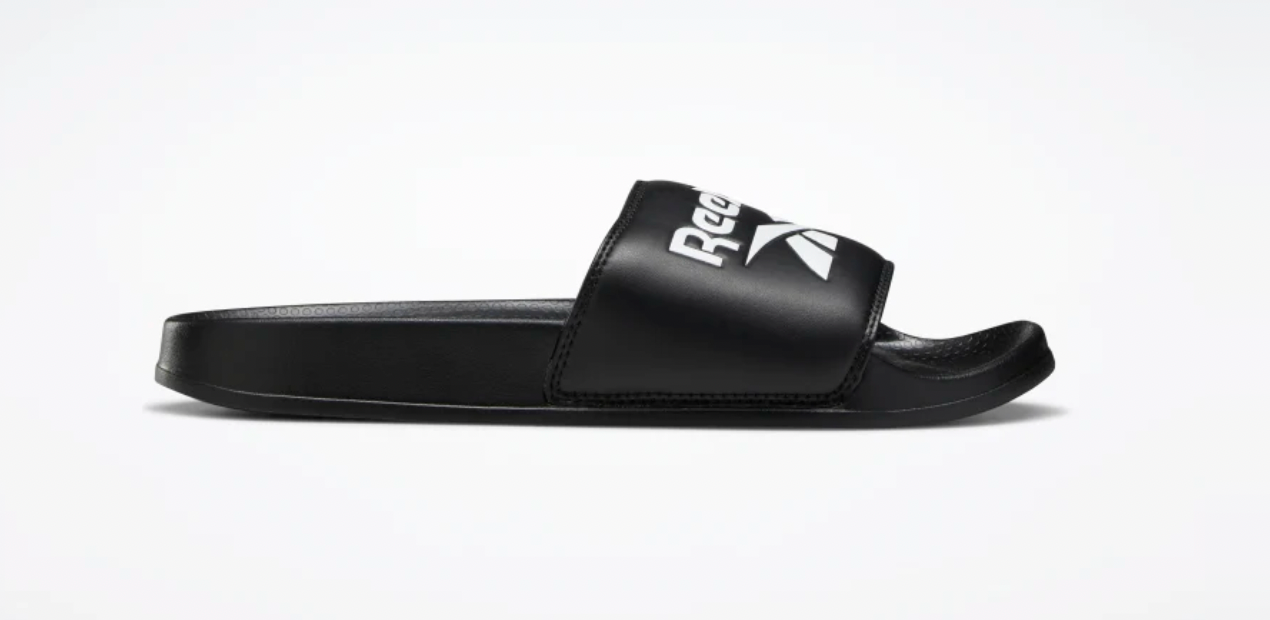 The Classic Slide is available in a variety of colors and prints – from traditional black to bright pink and bold graphic prints – so there's something for everyone. The upper part of the sandal is made from polyurethane, while the outsole features anti-abrasion rubber that ensures durability. Its lightweight construction also ensures maximum comfort on any surface.
Sandal Specs
These easygoing slip-on slides are perfect for transitioning from beach to street. With comfortable, synthetic upper, and secure straps, they provide a stylish fit that won't lose its shape over time.
The contrast Vector logo adds an athletic feel to the design, while the herringbone outsole provides superior traction on both sand and pavement.
For optimal comfort, these shoes run small, so it's best to order one size up. Whether you're taking your dog for a walk or heading out for a day by the beach, these slides are sure to keep you looking fashionable and feeling great. They won't just make your outfit stand out—they'll also become an integral part of any stroll along the shore or around town.
Plus, with their easy slip-on construction, getting ready is faster than ever.
Pros
Very affordable
Classic slide sandal style means it can be worn with jeans or athletic pants
Lots of color options
Cons
Non-adjustable strap and tends to run small
No memory or similar foam insert for additional comfort
While durable, these may not provide the optimal recovery comfort
#6 – Under Armour Women's Marbella VII Sandals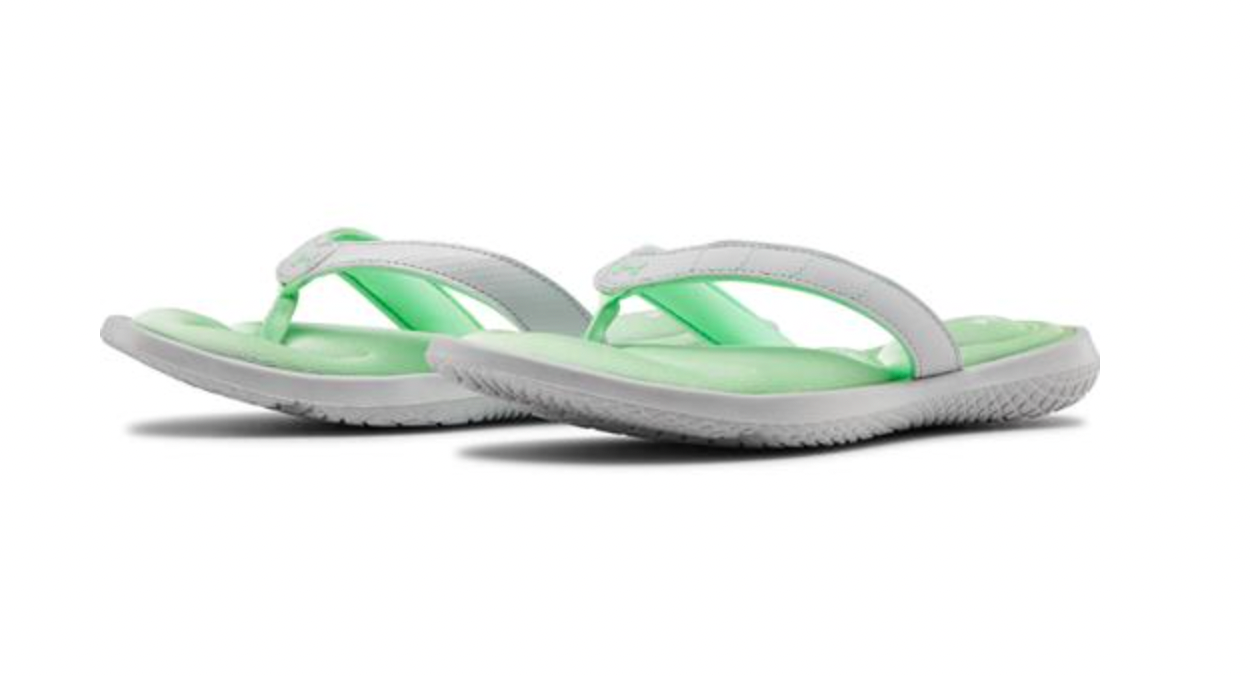 The Under Armour Women's Marbella VII recovery sandal is the perfect way to take your post-workout recovery to the next level. This stylish and comfortable sandal combines the benefits of flip-flops with a traditional foam wedge for maximum comfort, proper foot alignment, and support.
Sandal Specs
The performance synthetic strap with its soft foam lining ensures a snug and secure fit, while the footbed is designed with two layers of performance 4D Foam®, providing superior cushioning and shock absorption that is unrivaled.
Anatomically contoured to provide an ergonomic fit, these recovery shoes also feature a sculpted EVA outsole sporting an updated traction pattern that delivers lightweight comfort and excellent grip on any surface.
It's no wonder why the Marbella VII slides have become one of Under Armour's most popular styles – they offer unbeatable comfort and stylish good looks that look great with any outfit.
Whether you're running errands or headed to the beach, you can be sure your feet will stay comfortable all day long in the Marbella VII slides from Under Armour®.
Pros
Super affordable for such a strong name-brand product
Sleek and stylish so you can be fashionable and comfortable
Additional comfort and traction for a smoother stride
Cons
No unisex option
No additional color options (Hope you like green!)
Not adjustable, so you may need to try several sizes before finding the right fit for you
#7 – Hoka One One Ora Recovery Slide | Best Recovery Slides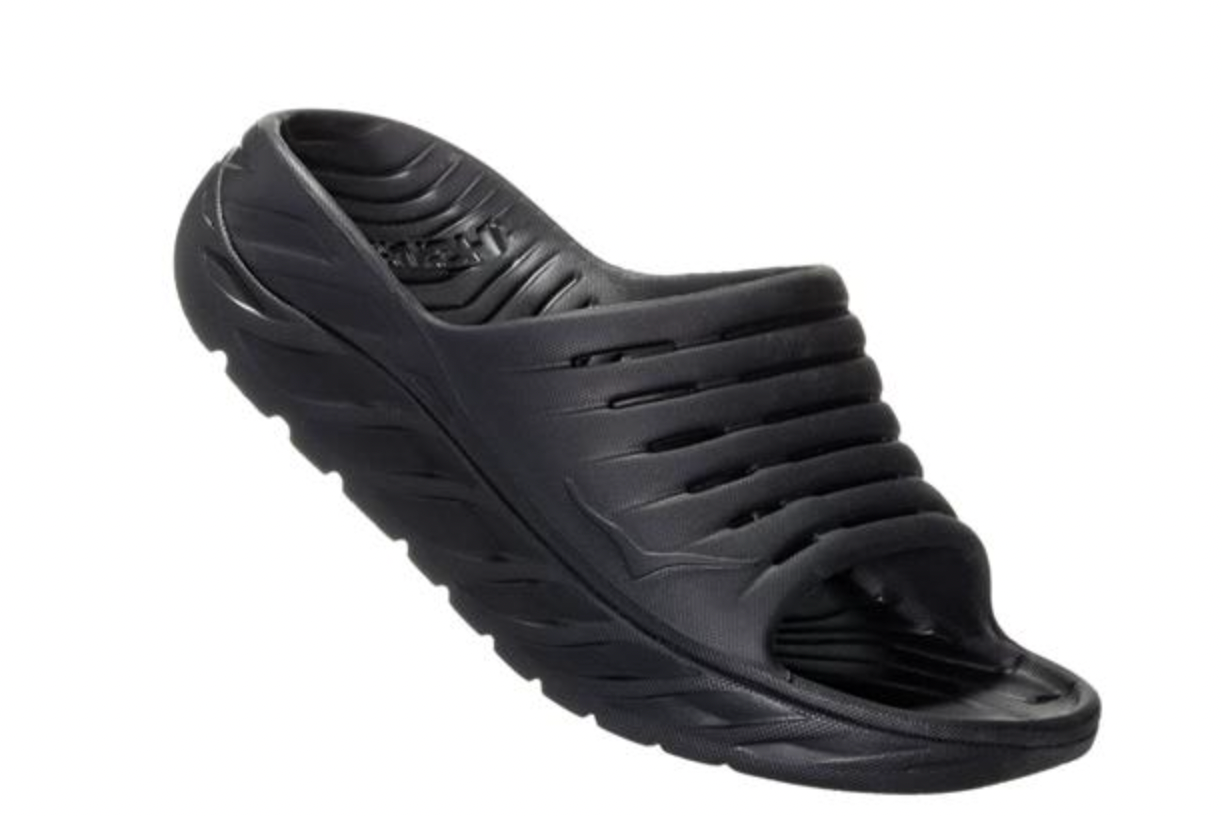 The Hoka One One Ora Recovery Slide is the latest innovation in active recovery shoe and rehabilitation footwear. Designed to be lightweight and comfortable, this slide offers maximum comfort and support for your feet while you rest and recover. The unique design of the Ora Recovery Slide allows you to use it both indoors and outdoors without sacrificing comfort or performance.
Sandal Specs
These recovery slides from HOKA ONE ONE® are the perfect footwear for anyone who needs a little extra love and cares for their feet after a long run or hard race in running shoes. With an oversized midsole and Meta-Rocker, it provides comfort and support when needed most.
It's constructed with dual layers of EVA for immediate step-in comfort, as well as a soft top layer and resilient midsole/outsole for durability and stability. Additionally, strategic groove placement provides optimal comfort and traction. With a D-medium width, The Slide is sure to provide maximum cushioning throughout any activity.
An extra element that makes these recovery slides stand out from the rest is its Early Stage Meta-Rocker feature which offers a smooth ride like no other. This advanced technology helps reduce strain on the feet while running or walking long distances while still providing ultimate control with each step you take.
Not only does it absorb shock efficiently, but it also increases stability when making transitions between surfaces.
Pros
An affordable option
Designed for extreme comfort (we dare your feet to hurt in these sandals!)
Incredibly durable – these should last you a long time, making them a great deal!
Cons
Bulky and not very aesthetically pleasing
No color options
Non-adjustable
The unique design of these sandals helps increase blood flow throughout the lower body, which helps reduce inflammation, decrease soreness, and speed up the healing process after rigorous exercise.
The idea behind the recovery shoe is simple: they help reduce pain and fatigue by stimulating muscles in the feet and lower legs during leisure activities like walking or standing. The specialized sole of a recovery sandal is designed with bumps or spikes which stimulate the nerves in the foot while in contact with the ground.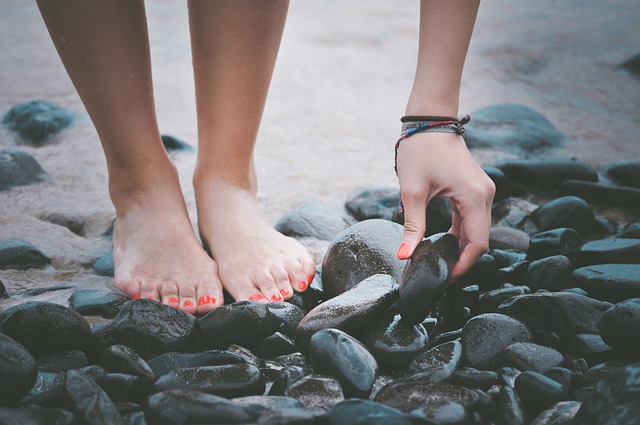 It is this stimulation that helps promote increased blood flow throughout the lower body, providing relaxation while reducing inflammation and soreness. This makes them perfect for use after long runs or other rigorous physical activities.
The benefits of wearing recovery sandals aren't just limited to relief during intense exercise; they can also be used as a preventative measure before an activity has even begun.
Keeping your feet relaxed and well-stimulated by wearing these special sandals before running can help you stay limber, reduce energy expenditure on your run, and even improve performance—all benefits that any runner can appreciate!
Plus, since many recovery shoes feature lightweight materials such as foam soles or breathable mesh uppers, you won't have to worry about extra weight slowing you down when you're out and about.
So whether you're just starting out on your journey as a runner or looking for ways to step up your training regime without sacrificing comfort or style, recovery sandals may be right up your alley!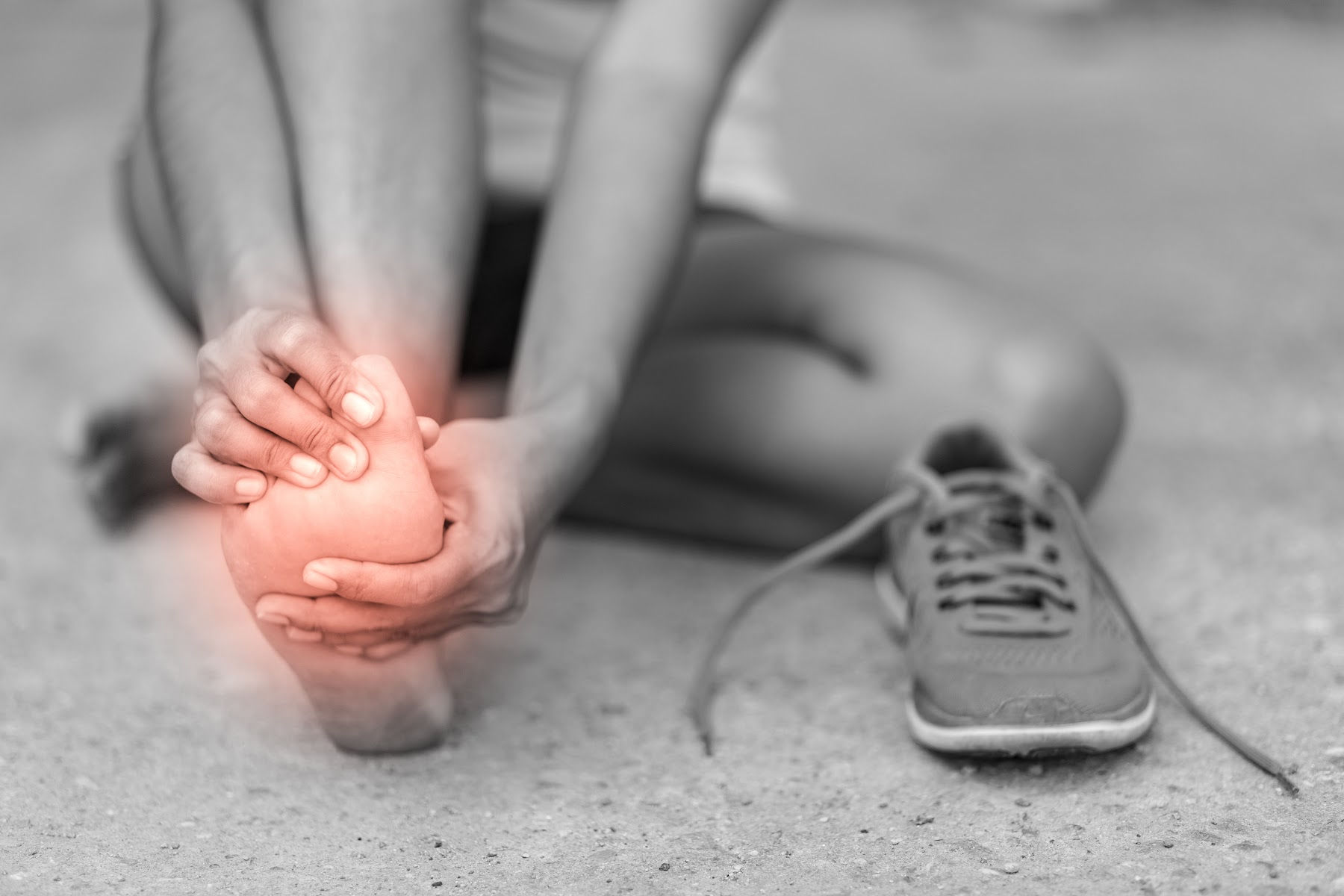 Do Recovery Shoes Really Work?
The debate over whether recovery shoes or sandals really work is still ongoing. Many athletes and health professionals alike are adamant that recovery footwear can make a significant difference in the healing process, while others argue that it is merely a placebo effect.
Recovery shoes and sandals are designed to promote the natural healing process of the body by providing extra cushioning and support for tired feet and ankles. The theory behind recovery footwear is that by providing optimal support during periods of rest, it can reduce swelling, inflammation, and pain more quickly than traditional methods.
They are also purported to help with posture correction and improved gait mechanics when walking or running.
Proponents of recovery shoes maintain that they are highly beneficial for both athletes and non-athletes alike, as they provide extra cushioning and shock absorption, which helps to reduce pressure on the joints while walking or running.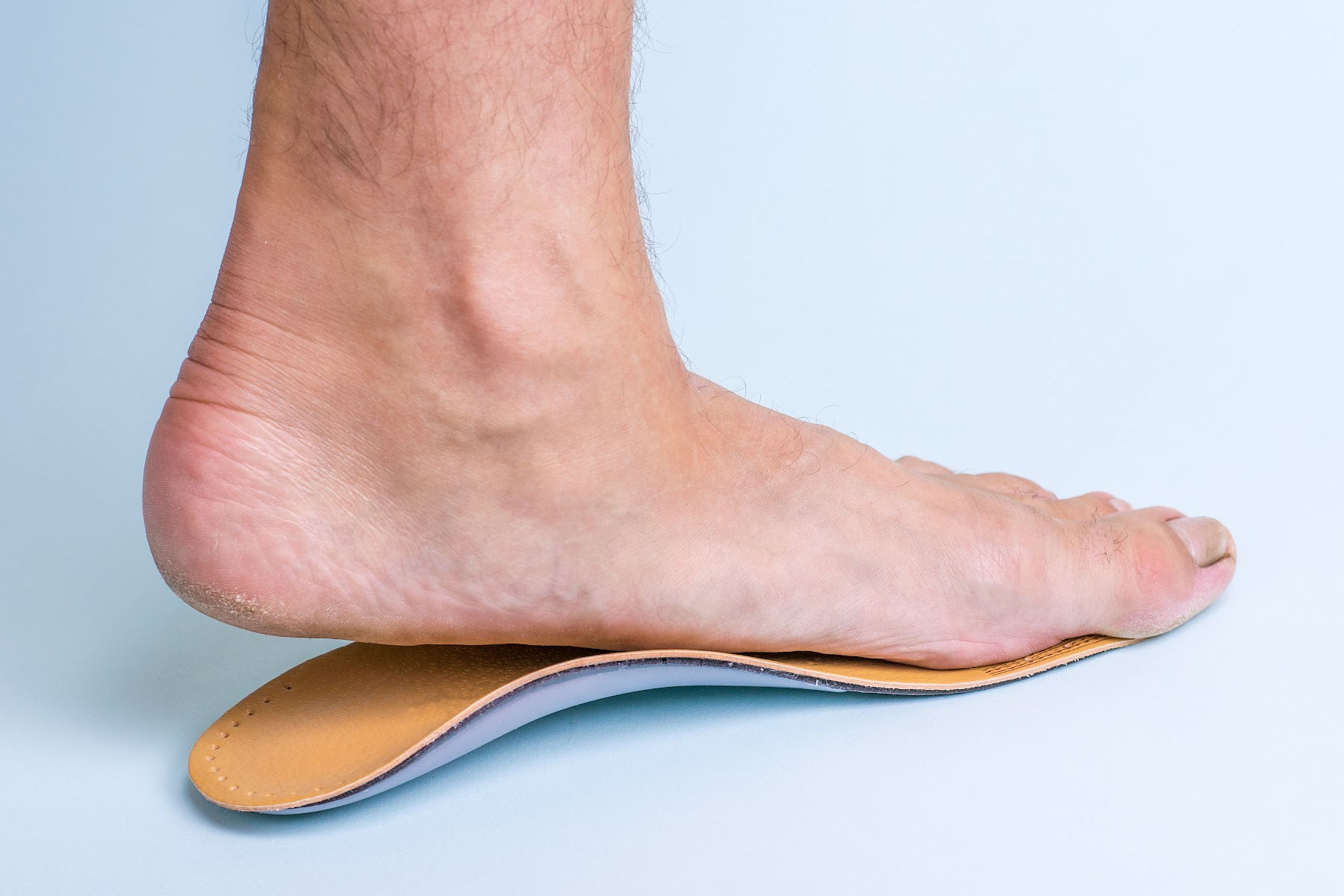 Additionally, active recovery shoes can be used as an alternative to foam rolling or stretching exercises after a workout, helping to reduce post-exercise soreness. Moreover, many people find that wearing the right pair of recovery shoes can improve their overall mood due to increased comfort levels.
The opposing side argues that although recovery footwear may provide some benefits, there is no scientific proof that it actually speeds up the healing process or reduces muscular pain any more than other traditional methods, such as foam rolling or stretching exercises.
Additionally, skeptics point out that although some people may experience temporary relief from discomfort upon wearing recovery footwear, this does not necessarily mean it is doing anything beyond providing a placebo effect.
Although the debate between supporters and detractors of using recovery shoes continues, one thing remains certain – the decision ultimately lies with each individual athlete or health professional about whether or not these products are beneficial for them personally.
As with all health decisions related to exercise and injury prevention/recovery, it is important to speak with a medical professional before making any decisions about what type of recovery shoes will work best for your individual needs.
Furthermore, if you decide to try out a pair of recovery shoes or sandals as part of your fitness routine, it's important to remember that they should only be used in moderation and discarded once they have become worn out in order to avoid potential injuries caused by excessive wear and tear on your feet.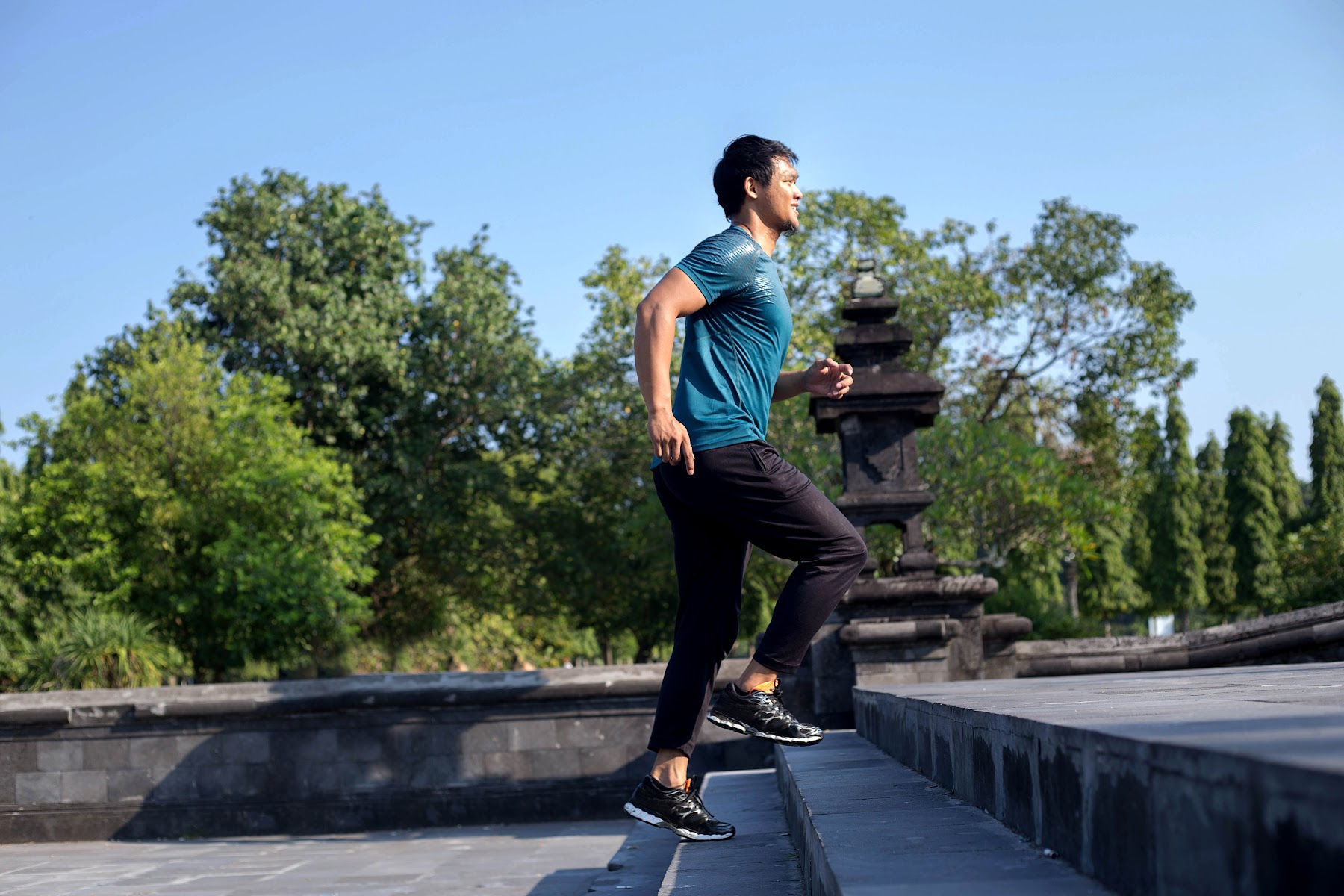 Active vs. Passive Recovery – A Closer Look
Active recovery is an active process that helps to promote better circulation, reduce muscle soreness, and decrease fatigue after a workout. It typically includes performing light exercises and stretching for a few minutes before cooling down. Walking, biking, swimming, or light jogging are some common activities used in active recovery.
Passive recovery is more of a relaxed approach that allows the body time to rest and heal itself without much input from the user. This type of recovery usually involves taking time off from vigorous activities or reducing intensity levels significantly. Sleeping more than usual and using specialized foam rollers or massage tools to help ease sore muscles can also be beneficial in passive recovery.
Recovery sandals are designed specifically to aid in both active and passive forms of recovery after exercise. The active recovery shoe typically features massage nubs on its insoles, which stimulate pressure points on the feet when walked on and offer an all-over massage effect throughout the entire foot as one walks around in them for extended periods of time.
The massaging effect helps to boost blood flow and can ease tight muscles, making it easier for an athlete to recover quickly from a hard workout session or competition day. Additionally, many pairs also feature unique arch support, which helps relieve pain associated with plantar fasciitis pain, tired feet, or heel spurs, which can often occur after long runs or workouts involving lots of jumping or sprinting movements.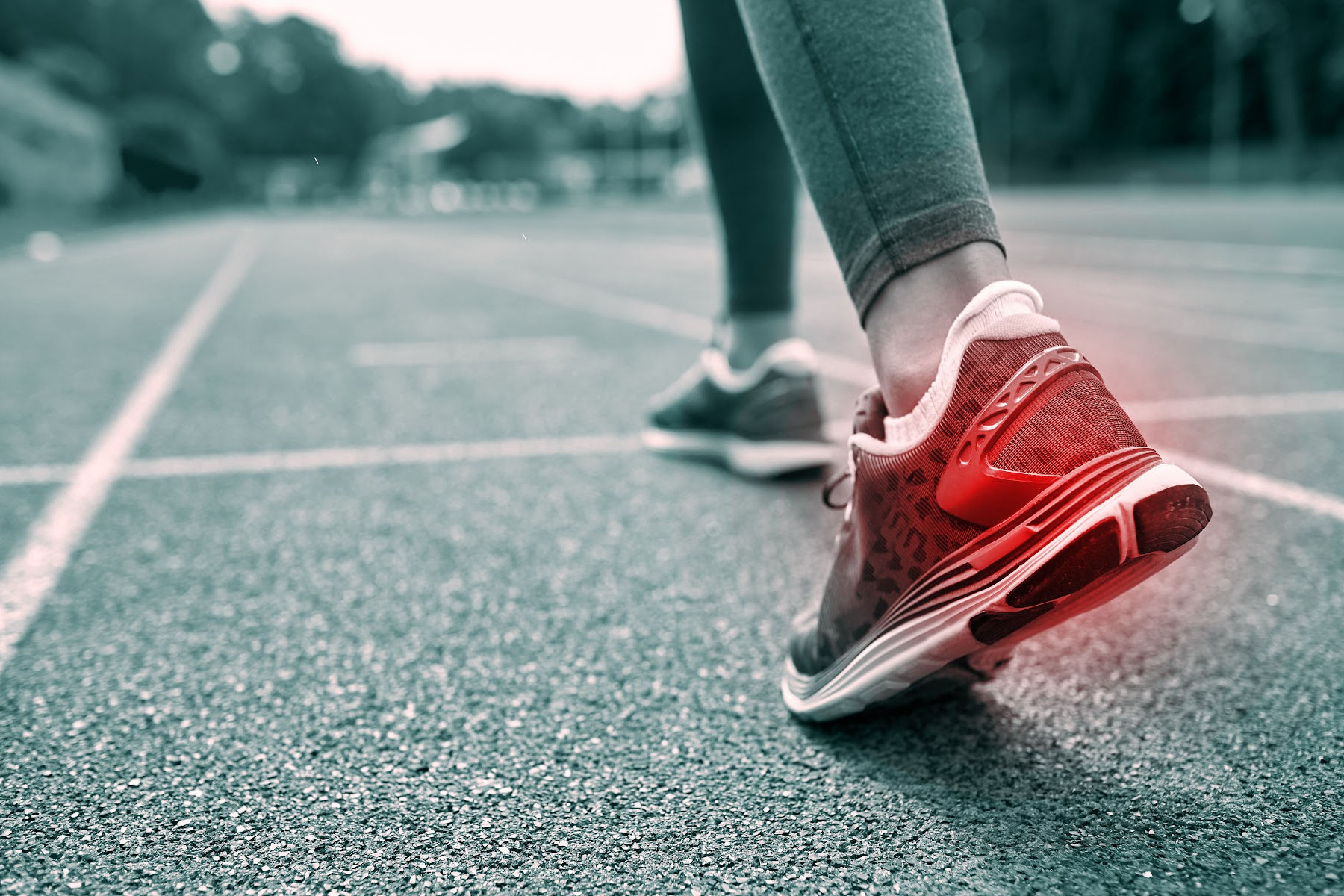 Overall, recovery shoes or sandals are an excellent choice for anyone looking to maximize their comfort and speed up their post-workout recovery time. By providing both active and passive approaches towards recovering from strenuous physical activities, they offer much-needed relief while also allowing one to still remain active as they take time off from rigorous training sessions or competitions.
Because most styles come with massaging nubs on their insoles, they also provide added benefits like boosting circulation in feet while helping reduce soreness in the lower parts of legs, too – making them an essential item for any athlete looking to get back into action faster than ever before!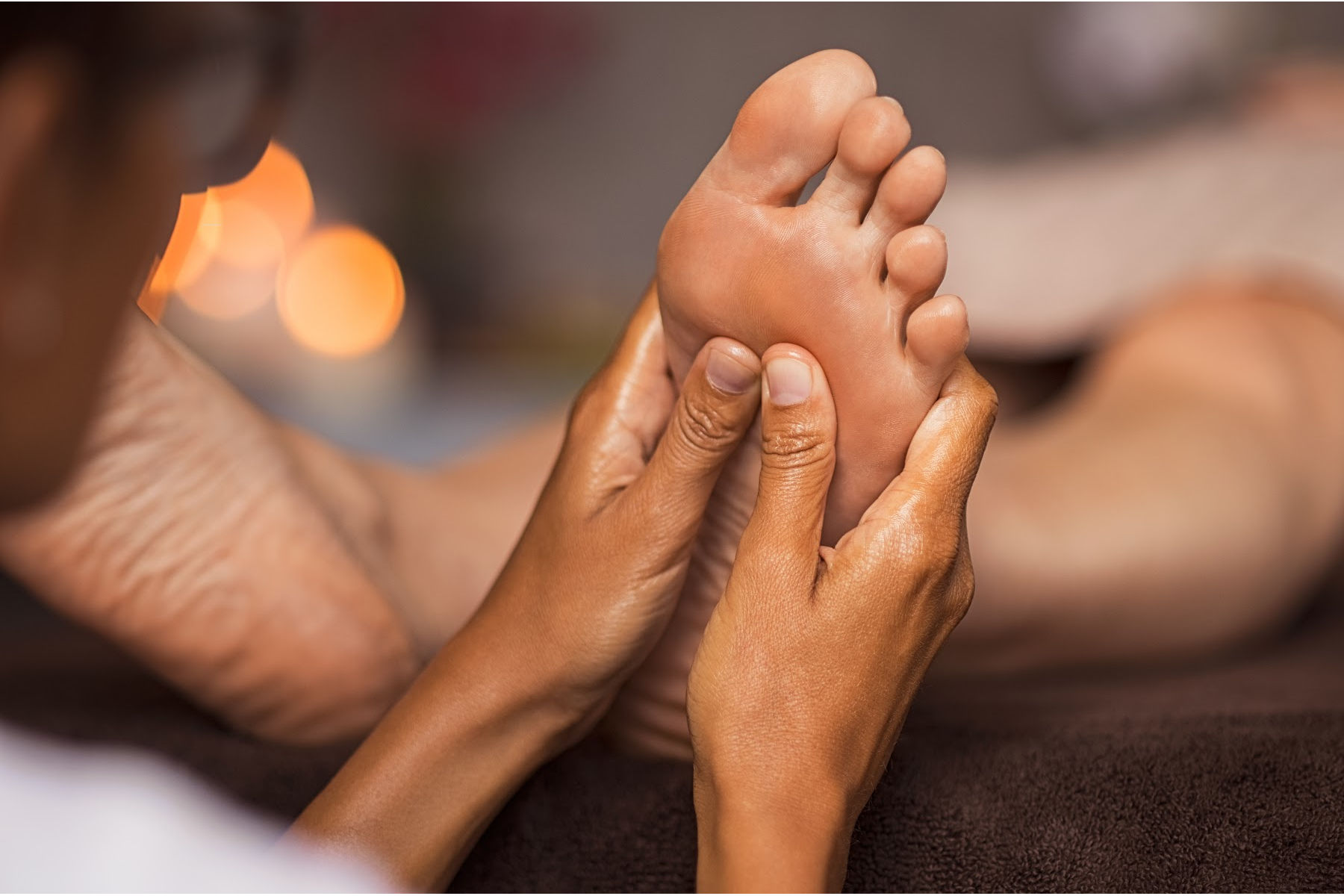 What to Look for in Recovery Shoes
When looking for the perfect recovery shoes or sandals, there are several important factors to consider. Comfort is key, especially after a long day of running, walking, or exercising. The quality of the design is also important; look for cushioned footbeds and arch support for added comfort and stability.
Durability is another key factor – look for a recovery shoe with durable material, such as rubber and leather, that can withstand daily wear and tear. Additionally, adjustability should be taken into account—check if the sandals have adjustable straps or buckles that allow you to customize the fit around your feet.
Aside from practicality and usability features, aesthetic considerations should also be taken into account when shopping for recovery sandals. Look for colors and patterns that will match your wardrobe and personal style so that you can look fashionable while doing your post-workout recovery routine.
It's important to find a brand whose ethics align with yours—choose companies that use sustainable materials in their products or donate proceeds from sales to charitable organizations.
It's also important to think about how often you plan on wearing your sandals—if you're looking for something to wear in the pool or shower area at the gym, then recovery shoes made of lightweight materials are ideal because they won't weigh down your feet when wet.
If you're looking for something more stylish yet comfortable enough for everyday use, thicker soles may provide better cushioning and arch support over long periods of time.
Likewise, if you're using them mainly outdoors while walking or running errands after exercising, select breathable materials like mesh fabric or opt for recovery flip flops that can help keep your feet dry during hot summer days without compromising support or cushioning.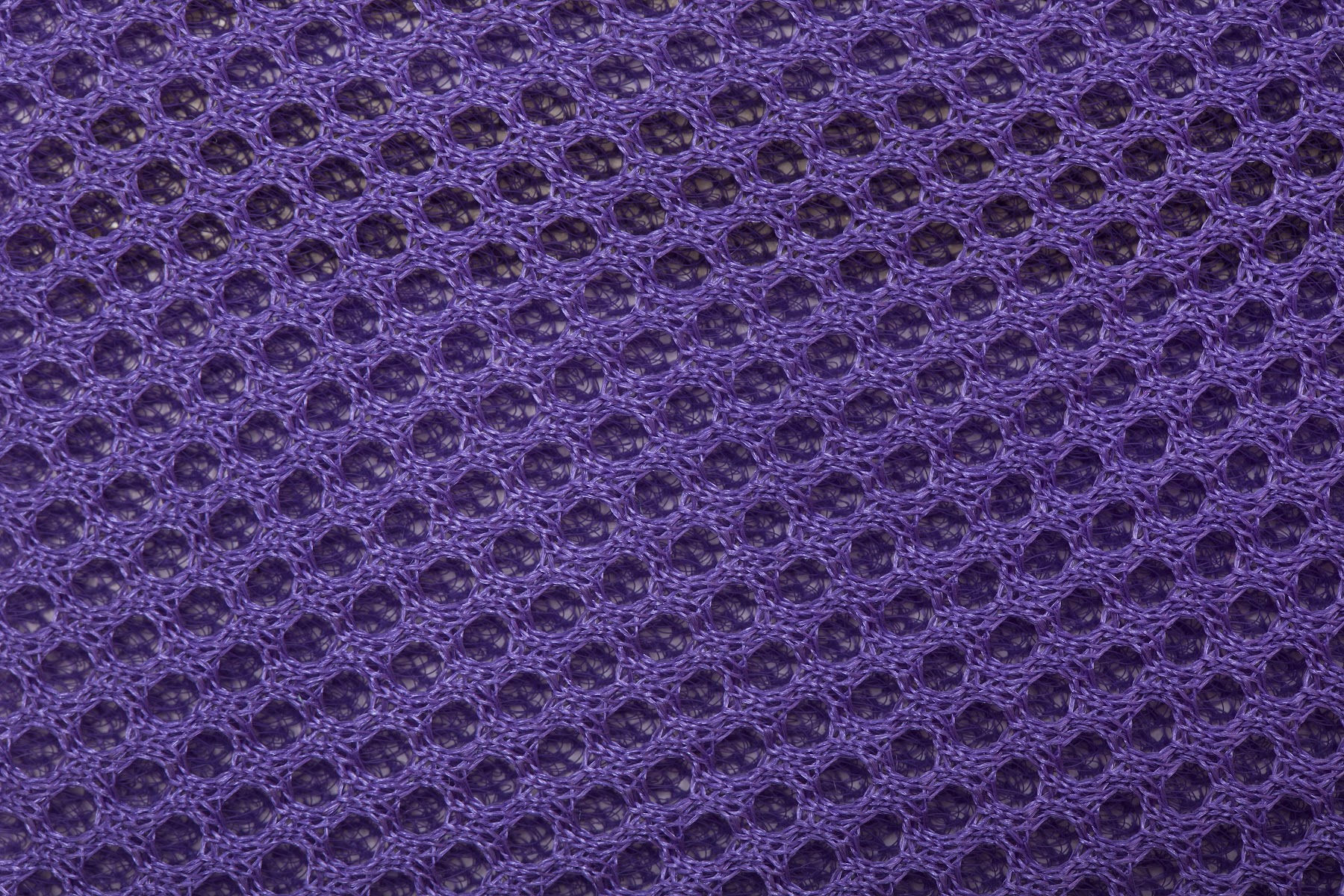 Can I Wear Recovery Shoes All Day?
Whether or not it is alright to wear recovery shoes all day is a controversial topic. Some argue there are plenty of benefits in doing so, while others remain dubious about the idea. Recovery sandals, namely sports recovery sandals, have become increasingly popular over the years as more and more athletes tout their post-workout advantages.
But what about just walking around town in your recovery sandals or flip-flops? Is this really a good idea?
To understand why some people would recommend wearing them all day, it helps to first understand what recovery sandals are and why they exist. They are essentially shoes that have been specifically designed to help with athletic recovery after physical activity.
They feature cushioning and support technology with far infrared energy technologies that can allegedly help reduce fatigue and discomfort after strenuous exercise. This means you don't have to go barefoot or put on regular shoes right away — your feet get the support they need while they recover from your workout.
So it makes sense why some might advocate for wearing these shoes all day — if you want to give your feet extra support even when you're not exercising, then you might think that wearing them all day would be beneficial.
However, many disagree because of the way these shoes are designed — as mentioned before, they feature cushioning and support tech but not necessarily a whole lot else in terms of typical shoe features such as arch support or breathability.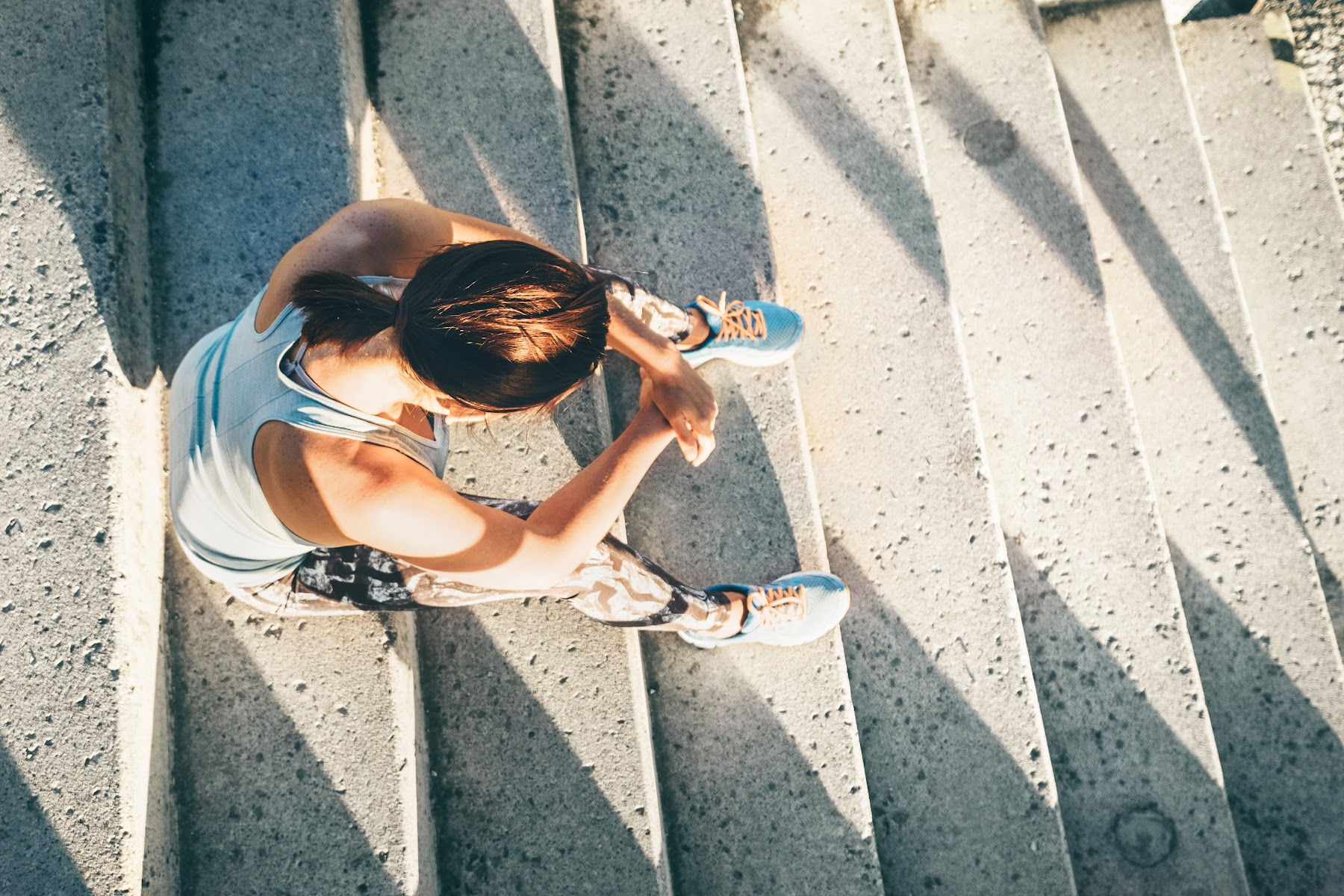 This means that even though they'll keep your feet comfortable during short activities like running errands or going out with friends, they may not provide enough protection for long periods of time, like an entire day at work or school.
Furthermore, most experts will tell you that having different types of shoes for different activities is important for foot health.
For instance, dress shoes should be worn for professional occasions requiring formal attire since these typically provide the necessary arch support and cushioning needed for a full day on your feet; similarly, running sneakers should be reserved for their respective activity since those often feature specialized shock absorption and fit characteristics that other types of shoes do not provide.
Therefore when it comes to deciding whether or not wearing recovery sandals all day is okay, one must consider whether there is an appropriate alternative shoe option available that could better accommodate whatever needs arise throughout the course of the day better than recovery sandals could.
At the end of the day, it will ultimately come down to personal preference when deciding if it's okay to wear recovery sandals all day — however, one should proceed with caution and take into account any health risks associated with wearing them too much, such as improper foot alignment due to lack of arch support or overheating due to lack of breathability features which some models may possess but still may not offer enough ventilation due to their design purpose being mostly focused on providing comfort rather than performance.
Ultimately if no other appropriate shoe type exists, then wearing them all day isn't completely detrimental, but just make sure you're taking proper precautionary measures so as to avoid any potential issues down the line!